Range of Services from Cooling Tower Experts
Oct 01, 2021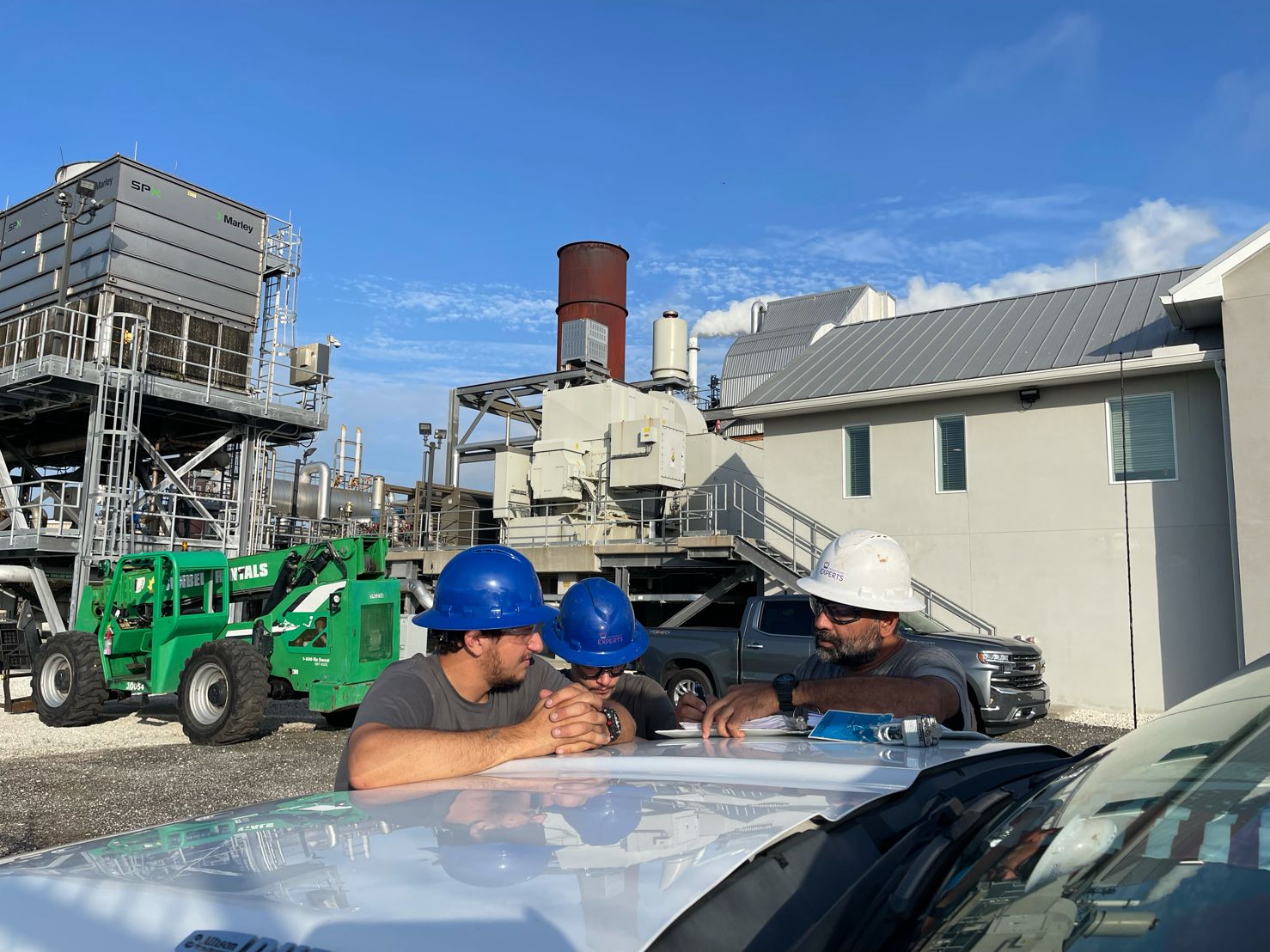 Becoming an expert on cooling towers doesn't happen overnight. It takes years of studying the science behind the towers, working directly with manufacturers, and field experience to truly master this vital component of commercial HVAC systems. At Cooling Tower Experts, we've gathered a team that more than exceeds those qualifications. In addition, our team of experts is also skilled in project management and customer satisfaction. Because of this, we're able to fulfill our mission to be a knowledgeable, reliable, and trustworthy resource for our customers and partners while providing a standard of excellence that surpasses the competition in all aspects of cooling tower service. The range of commercial services offered to do just that is very inclusive.
Construction
Cooling Tower Experts, we love to partner with building owners on the construction of new cooling towers or the reconstruction of existing ones. Oftentimes, towers that aren't operating normally can be rebuilt, saving loads of money when compared to constructing a replacement tower.
When it comes to new tower construction, we offer two types. Factory-built packaged towers are pre-fabricated, meaning they arrive at a site already built and ready for installation. Factory-built units are ideal for smaller applications, such as hospitals and university buildings. Oftentimes with these types of towers – if there is an issue with the unit, we can identify certain parts to replace to get it running efficiently again.
For applications in which towers need to support a high heat rejection load, we often recommend field-erected tower construction. These units are constructed on-site and customized to the unique specifications a location requires. Because they can handle a higher heat rejection load, these towers work best for expansive manufacturing facilities and power plants.
Inspections
Regularly inspecting your cooling tower(s) is crucial for ensuring that it continues to operate efficiently and for many years. These periodic inspections often mean identifying minor issues before they escalate and create serious problems. Remedying safety issues and making necessary repairs means operators continue staying safe and towers meet or exceed government safety standards.
An inspection from Cooling Tower Experts is extensive. We inspect both inside the tower and its exterior. Then, we document all observations via a written report and photos. From there, we compile our recommendations for repairs if needed. By delivering our recommendations along with a cost analysis – it's then clear which repairs are more pressing and need addressing immediately so that your tower continues to run safely and efficiently.
Maintenance
While regular inspections often mean catching small issues before they escalate, preventative maintenance can help eliminate or lessen the chance of issues arising in the first place. Cooling tower operation is a science, and it takes years of experience to truly become an expert. So, bringing in a team of experienced professionals to develop a preventative maintenance plan is a solid investment. At Cooling Tower Experts, our goal is to create a customized program that keeps your tower operational and safe. Because all units are different, we draft these plans on a case-by-case basis. This way, you know that the program in place specifically addresses risks and potential issues for your unique tower. We recommend conducting preventative maintenance visits at least annually. However, for units with high heat rejection loads, every six months is a better plan.
Training
For those whose job is to operate a cooling tower on site, adequate training means the safe and efficient operation of the equipment. Not all organizations have the expertise in place to conduct that training. So, we offer extensive training services to get your team prepared to handle the equipment. Our selection of training programs is extensive. It includes sources in cooling tower fundamentals, filtration solutions, and preventive maintenance. No matter what aspect of cooling tower operations in which you need to build your knowledge – we've got a course to get you there.
Consulting
For those looking for expertise surrounding all aspects of cooling tower installation, operation, and maintenance, our consulting services offer it all. Partnering with an expert team in the industry means that you can easily avoid some of the common issues that arise with towers and save money by identifying and mediating issues before they have a chance to cause larger problems (or even unit shutdown). Any downtime means loss of production, labor costs, and general efficiency of operations. Consulting with experts avoids this, and you can rest assured that your tower will continue to operate effectively for years to come.
Cooling Tower Experts – Here for All of Your Needs
Arguably the best aspect of working with Cooling Tower Experts is the breadth of service offerings and the option to choose the ones that best suit your needs. Whether you need a one-time consultation or wish to set up regular maintenance visits to keep your tower in top shape, we can curate a selection of services to meet your needs and exceed your expectations. We strive daily to exude our company values of quality and integrity. This means bringing the best quality of services in the industry to our customer partners and doing so with integrity – every single time. If you're interested in discussing how Cooling Tower Experts can help with the installation or operation of towers on your site, we would love to hear from you.  Contact us today!